Luxxe Ageless White Pack
This bundle pack contains:
1x Luxxe White Enhanced Glutathione 60 Capsules
1x Luxxe Renew 8-Berry Anti-Aging Extract
1x Luxxe Protect Grape Seed Extract 30 Capsules
1x Skin Whitening Bar
Note: this is not a membership package
Luxxe White Enhanced Glutathione
Consistently hailed as the "Most Effective Whitening Supplement" for several years and just recently as the "Most Powerful Whitening Supplement" as well as "Best Quality Skin Whitening Supplement", LUXXE White Enhanced Glutathione has improved the image of many through delivering dramatic whitening results. A health supplement that utilizes and maximizes the glutathione naturally produced by our bodies. Glutathione is THE "master anti-oxidant" with the primary purpose of cleansing our liver (as well as other body organs) and thoroughly detoxifying our bodies. LUXXE White ENHANCED Glutathione has a higher absorption rate compared to other REDUCED formulas found in the market.
Luxxe Renew 8-Berry Extract
Awarded "Most Effective Anti-Aging Supplement" and "Best Detoxifying Anti-Aging Product", LUXXE Renew is a "super" anti-oxidant supplement that infuses the magical effects of 8 SUPER BERRIES in ONE MEGACAPSULE.
Groundbreaking health and beauty product that combines the most powerful ingredients from various parts of the world.
Fuses the detoxifying and preventive properties of: Pomegranate, Noni Fruit, Blackberry, Cranberry, Acai Berry, Mangosteen, Goji Berry andBlueberry.
Allows you to look and feel vibrant while bringing utmost rejuvenation.
Raises the bar for health and beauty products.
A milestone in beauty and wellness… you are bound to feel as good as new with LUXXE Renew!
600mg total dosage per capsule
Acai Berry Extract 100mg
Goji Berry Extract 100mg
Mangosteen Extract 100mg
Pomegranate Extract 100mg
Noni Fruit Extract 100mg, Cranberry Extract 50mg
Blueberry Extract 25mg, Blackberry Extract 25mg
LUXXE RENEW is a mixture of Acai, Pomegranate, Goji, Mangosteen, Noni, Cranberry, Blackberry and Blueberry. These 8 essential berries contain high amounts of anti-oxidants that may help protect cells from damage caused by free radicals from foods that we eat and environmental factors such as pollution, harmful sunlight, smoking and alcohol. This All-In-One ANTI-OXIDANT is packed full of nutrients, minerals, amino acids and essential fatty acids that may help reduce the risk of heart disease, cancer, and diabetes. 8 powerful berries now in your hand to RENEW the way you look both inside and out. A reconciliation of youth, energy, and vibe to your life. LUXXE RENEW.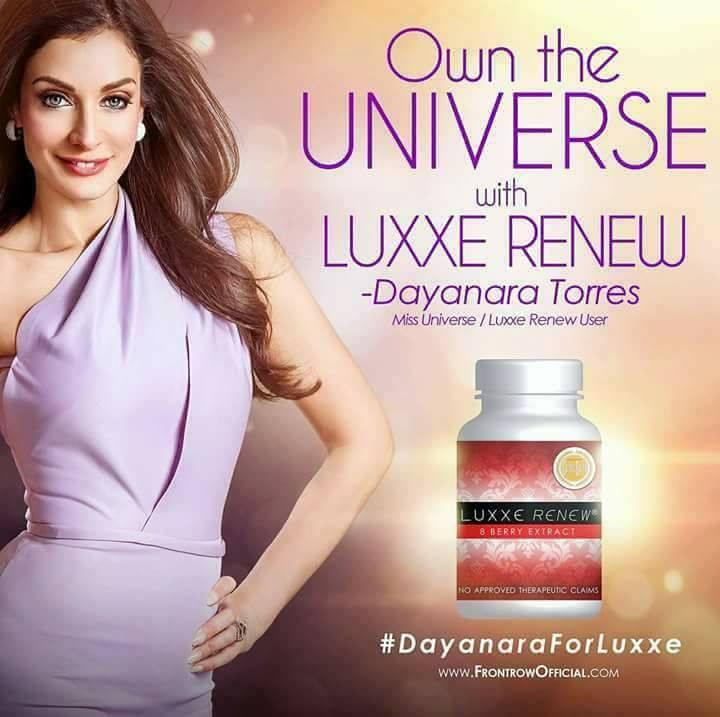 Luxxe Protect Grape Seed Extract
LUXXE PROTECT GRAPESEED extract is a concentrated, natural plant material filled with anti-oxidants known as Oligomeric Pro-anthocyanidins. The nutrients found in grape seed extract provide your body with an abundant source of vegetable protein, Lipids, and Polyphenols. Polyphenols are a kind of bioflavonoid with a reputation as a potent anti-oxidant. These Polyphenols are 50 times more powerful than vitamin C and 20 times than vitamin E.
An abundant source of vegetable proteins, lipids, and polyphenols
Natural Anti-oxidant up to 50 times more powerful than Vitamin C and
Carcinogen-fighting properties
Another benefit of taking LUXXE PROTECT grape seed extract is its ability to fight cancer. Laboratory studies regarding the use of grape seed extracts to fight or prevent cancer are also looking into benefits of taking grape seed extract to fight breast, stomach, colon, prostate and lung cancers.
 Luxxe Ageless Pack Review by Luxxe Supplements User Ms. Sharon Ogaba
Package Contains: